Transform your health
and live pain-free,
Transform your health
and live pain-free,
Does pain interrupt your sleep and everyday life?
Pivot is a holistic and integrative practice that specializes in combination therapies
to treat acute and chronic pain in Rochester, New York.
Acupuncture
Use your body's systems to restore balance, heal and prevent pain and injury with the use of hair thin needles.

Combined Therapies
Traditional and modern healing systems combined to assess and treat pain and injury.
Functional Nutrition
Get an individualized plan to improve your health and reduce pain, using food as medicine.
Herbal Medicine
Get an individualized herbal treatment by a trained herbalist with education and experience.
Now offering combination therapies!
We are proud to be the only pain management center in Central and Western New York to offer a combination of Acupuncture and Physical Therapy.
We offer Orthopedic Assessment, Acupuncture, Stretches, Joint and Soft Tissue Mobilization, Strengthening Exercises, and Trigger Point Release (Dry Needling) as needed in an individualized treatment plan.
This is a simplified and highly effective way of treating injury and chronic pain naturally.
We take your health complaints seriously
Good health, reduced pain, and better sleep are within your reach!
Many insurance companies are adding acupuncture to their coverage, so call today and we'll be happy to check on your benefits for you.
Derek Barclay
Physical Therapy & Acupuncture
Derek combines his training in both acupuncture and physical therapy to treat the branch symptoms as well as the root origin of each condition with a goal to expedite healing, restore function and encourage prevention.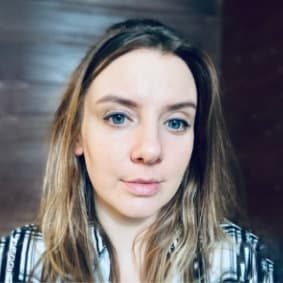 Lainey Barclay
Functional Nutrition & Acupuncture

After using nutrition, acupuncture, and herbal medicine to overcome her own chronic health issues, Lainey found a passion for helping patients get relief from autoimmune disease, fibromyalgia, abdominal and gynecology disorders.
"I have been experiencing horrible pain for over 15 years due to several severe conditions. I've had two back surgeries (Including two disk replacements), two neck surgeries, degenerative disk disease and rheumatoid arthritis. I've always heard acupuncture could help but was slightly sceptical before coming. I am only on my third treatment but I already feel a reduction in my pain levels. I cannot be happier!"
– XYZ
"After a motor vehicle accident that injured my neck and upper back I started getting acupuncture. Never would I have thought this would work, but it did. I am pain free! Thanks!"
– Patient
10 S Lake Rd, Bergen NY 14416
Pain Management for Buffalo, NY and Rochester, NY