Derek Barclay
Physical Therapy & Acupuncture
Derek received his Physical Therapy degree from Nazareth College of Rochester and his Traditional Chinese Medicine training from Finger Lakes School of Acupuncture and Oriental Medicine at New York Chiropractic College.
Derek has extensive experience treating acute and chronic neurological and orthopedic conditions while working in outpatient neurological rehab and sports medicine clinics. He has also been a practitioner of Qigong and Internal Kung Fu for over 10 years. Derek received the Golden Needle Award for his Acupuncture skills in 2013.
Derek uses his understanding and skills from all of his training to diagnose and treat a wide variety of conditions. He strives to be a well-rounded clinician, while working with local practitioners with other skill sets, to provide each patient with an individualized treatment plan. Derek works to treat the branch symptoms as well as the root origin of each condition with a goal to expedite healing, restore function and encourage prevention.
He is able to merge the skills of acupuncture, physical therapy, and orthopedic physical assessment to deliver a treatment for pain and injury that blends the best of traditional Chinese and modern western modalities.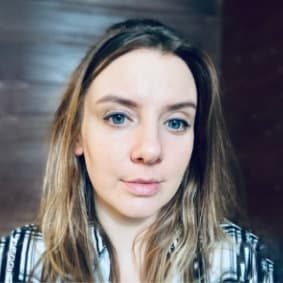 Lainey Barclay
Traditional Chinese Medicine
Lainey received her Masters of Science in Acupuncture and Oriental Medicine from the Finger Lakes School of Acupuncture and Oriental Medicine, and her Masters of Science in Applied Clinical Nutrition from New York Chiropractic College. She earned her board certification in the field of nutrition with a Certification of Nutritional Specialists.
Lainey lives by the philosophy that good health care not only treats illness but cultivates wellness and that medicine should consider the whole person rather than just target disease. These ideas drew her to the practices of nutrition and Traditional Chinese Medicine and drive her to cultivate working relationships with practitioners of other disciplines.
Lainey became interested in complementary health care after struggling with frustrating food allergies and abdominal pain. The impact that nutrition and Traditional Chinese Medicine had on these symptoms was so substantial that Lainey shifted gears to pursue a career as a nutritionist, acupuncturist and herbalist. As a result, she finds particular joy in these skills to treat conditions such as autoimmune disease, fibromyalgia, chronic fatigue, digestive and gynocology disorders.
"Thank you, Derek,! My knee pain is gone. I have done everything I can think of to heal my knee pain, it would get better and then return. After treatments of acupuncture my knee pain is gone."
-DL
"Years of traditional medicine and herbal supplements did not relieve my sleep problems, anxiety issues or lower back pain. Pivot to the rescue! Now I'm able to sleep through the night, have no back pain, and I am more relaxed. My gluten intolerance is improving with Chinese herbs. Finally, after five years of hormone replacement, I am free of meds and suffer less hot flashes. Pivot could not be a more healing, positive support system. Derek and Lainey listen to complaints are extremely caring people."
-K.F.
10 S Lake Rd, Bergen NY 14416
Pain Management for Buffalo, NY and Rochester, NY